Psy is a race that exists with their mind powers but is completely devoid of emotions. Changelings have the immeasurable physical strength and can shapeshift but are highly emotive and protective of their packs. Then there are humans. These three races live and breathe life in the pages of Nalini Singh's books. If you start with one book, it will leave you craving more and yearning to read all the Nalini Singh books in order.
This guide will teach you how to read Nalini Singh books to better grasp and understand the series. The list includes her long-running series, short stories, and collections.
Let's Get to Know the Author!
Nalini Singh is a New Zealand writer of Indian-Fijian descent. Nalini was born in Rotuma in Fiji Islands in 1977. Her family moved to New Zealand as a child, where she attended Mount Roskill Grammar School in Auckland.
Nalini was born a writer, but she also loves to travel. She lived in Japan for three years and explored Asia before returning home to beautiful New Zealand.
Talented and skillful, she worked as a lawyer, librarian, candy factory general hand, English teacher, and bank temp.
Since she established her writing career, she has never stopped writing. Her books topped New York Times, Publishers Weekly, and USA Today bestseller lists. In 1999, she bagged third place in New Zealand's Clendon Award. 
Aside from the Psy-Changeling series, Singh's paranormal romance novels include the Guild Hunter, Rock Kiss, and Hard Play.
Some of her work also appeared in anthologies like the Royal House of Shadows.
How to Read Psy-Changeling Nalini Singh Books in Order
Psy-Changeling – Initial Series
Psy-Changeling is Nalini Singh's bestselling paranormal romance series. The best way of reading her books is through their publication order which also sets the flow of the events. The story will make a lot of sense to understand the settings and characters.
This paranormal fantasy revolves around the story of Sacha Duncan, a Psy healer, and the panther Alpha of the Dark River pack, Lucas Hunter. Their meeting fuels them to unravel secrets as they solve a murder mystery before the murderer can prey on another victim.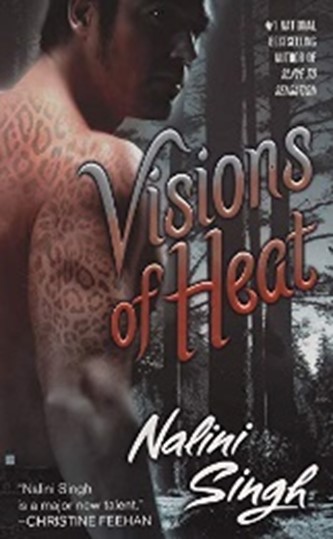 Faith Nightstar is a powerful foreseer who sees a dangerous vision and seeks to find Sacha for advice. But she meets Vaughn D'Angelo, a jaguar changeling whose animal instinct desires to claim her.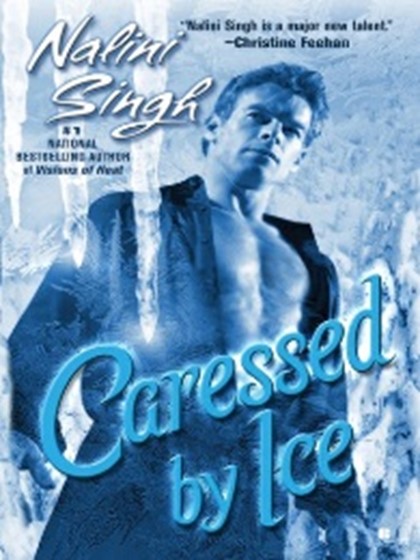 This is a cat-and-mouse story between Brenna Shane Kincaid and Psy's Judd Lauren. It is a mixture of violence, hatred, denial, and romance as they face the danger that threatens their lives and hearts.
Mine to Possess is a heartbreaking story where the struggle of keeping his true personality a secret almost made Clay Bennett lose Talin McKade. Shrouded in secrets and the reality of their origin, Talin must seek Clay to help solve the disappearance of the children she is protecting.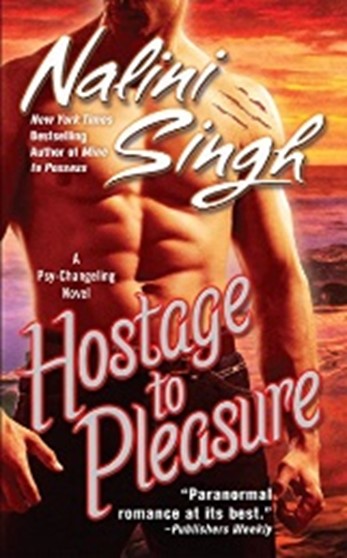 Ashaya Aleine is struggling to escape the PsyNet and falls into the hand of Dorian Christensen, whose leopard's rage is hidden underneath.
Mercy Smith is a cat; Riley Aedan Kincaid is a wolf. Two dominants always clash and may never see eye to eye. But when a changeling is kidnapped, they must unwillingly submit to each other to crack the case.
When Devraj Santos finds Katya Haas battered and broken, he instantly suspects she is a Trojan horse. But Katya can't even remember anything and finds her solace in Dev.
Bonds of Justice is the eighth book in the Psy-Changeling series. It follows the story of Sophia Russo as she falls for human cop Max Shannon when they are forced to solve a special case.
Play of Passion will take you back to the SnowDancers with the troubled and stubborn wolves Drew Kincaid and Indigo Riviere. The book earned a literary award as Romantic Times Reviewer's Award for Best Shapeshifter. It was also a nominee for the Goodreads Choice Award for romance.
Publishers Weekly describes the Psy-Changeling world as "paranormal romance at its best." The tenth installment, Kiss of Snow, is Hawke Snow and Sienna Lauren's stories.
Adria and Riaz hated each other, and their past relationships built a wall of hesitation between them. Unlike the previous stories in the Psy-Changeling series, this book highlights their struggle in fighting the mating bond.
Heart of Obsidian is almost a standalone book without the stories of side characters and backstories. But Kaleb Krycheck was built up from the beginning of the series, so it may help to read by following the production order of the series. Sahara Kyriakus and Kaleb's paranormal fantasy story is almost as real with their mundane complications.
Shield of Winter offers a refreshing recourse to the first book as it reintroduces the Psy and its complications. Vasic and Ivy are strong and compelling characters as they win the fight and the readers' hearts.
This is the longest book of the Psy-Changeling series, with all the other characters in the previous books having cameos. But it focuses on the story of Aden and Zaira as they escape their detention and flee to the pack's safety.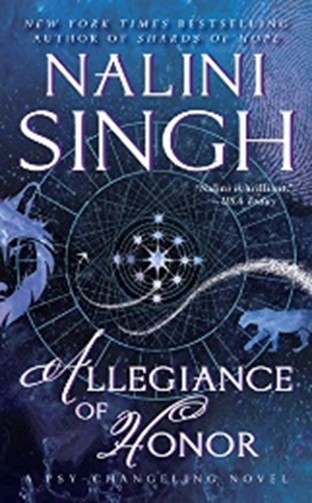 Allegiance of Honor is the 15th installment of the Psy-Changeling world, which is different from the other books. It revisits all the characters in the previous books and gathers their pups and cubs.
Psy-Changeling – Trinity Series
The Trinity series is a spin-off of the Psy-Changeling world but with a new phase and new characters. Old characters may appear, and it would be helpful if you read these Nalini Singh books in order. You can read the Trinity series without going over all the previous books, although you may be met with some confusion if going out of order.
In Silver Silence, there was an attempt on Silver Merchant's life, and Valentin Nikolaev must keep her safe at all costs.
Kaia Luna is a seawater changeling of the underwater realm who loves science. This is where Bowen Knight wakes up after a dangerous experiment to protect him from Psy manipulation. But Bowen's life is racing against the clock, and the BlackWater Changelings have to do something to save him.
A bad past causes Alexei Vasiliev Harte to fear the future. That future includes the distraught Memory Aven-Rose, who now considers him her protector and mate after being freed from her recluse. This book in the Psy-Changeling series brings the reader back to the good old wolf pack.
Mating at first sight is a myth. Something that alpha Selena Durev never expects in Alpha Night. And neither does Ethan; a broken Arrow determined to protect her despite the darkness lurking in his mind.
Two of the most powerful Anchors must work together to save the PsyNet. Payal Rao is an emotionless Anchor forced into mistrust and hesitance by her past. Canto Mercant, the "imperfect" Anchor, has the privilege of breaking through the ice of her existence. The survival of the Psy race now lies in both of their hands.
Read Author Nalini Singh Books in Chronological Order: Psy-Changeling Series
If you want to enjoy the series based on the order of events, here is its detailed list to follow:
Beat of Temptation (Mar 2013)
Slave to Temptation (Sep 2006)
Visions of Heat (Mar 2007)
Caressed by Ice (Sep 2007)
Stroke of Enticement
Mine to Possess (Feb 2008)
Hostage to Pleasure (Sep 2008)
Branded by Fire (Jul 2009)
Blaze of Memory (Nov 2009)
Bonds of Justice (Jul 2010)
Whisper of Sin
Play of Passion (Nov 2010)
Declaration of Courtship
Texture of Intimacy
Kiss of Snow (May 2011)
Tangle of Need (May 2012)
Heart of Obsidian (Jun 2013)
Shield of Winter (Jun 2014)
Secrets at Midnight
Shards of Hope (Jun 2015)
Allegiance of Honor (Jun 2016)
Echo of Silence
Dorian
Partners in Persuasion
Flirtation of Fate
After the first part, you may also read the Trinity series in the same chronology as its production order.
Guild Hunter Series: Read by Production Order
New York Times bestselling author Nalini Singh introduces the dark and dangerous world of the archangel.
Guild Hunters Full Chronological Order
Nalini Singh published several short stories and eBooks connected to the primary novellas. Some are found in anthologies and collections that interweave the story into this urban fantasy book.
If you want to fully understand the sequence and how her short stories relate to the Guild Hunter world, here is the timeline:
One Night at the Refuge (April 2016)      
Angel's Flight (Jan 2012) – Collection (with Angel's Dance and Angel's Judgment)
Angel's Dance (Aug 2012)                                             
Angel's Judgment (Dec 2012)                    
Angel's Pawn (Mar 2009)                                            
A Little Bakery (2020)                    
Angel's Blood (March 2009)
Archangel's Kiss (Feb 2010)
Weapons Training (Feb 2013)                    
Archangel's Consort (Feb 2011)
Angel's Wolf (Dec 2012)                               
Archangel's Blade (Sep 2011)
Archangel's Storm (Sep 2012)
Wedding Breakfast (Jul 2019)                    
Knives and Sheaths (Nov 2012)                 
Archangel's Legion (Oct 2013)
Zoe's Workshop (Feb 2014)
Archangel's Shadows (Oct 2014)
A Sip of Serenity (Oct 2014)                        
A Walk on the Cliffs (Jul 2015)                   
A Small Fairytale (Nov 2015)                      
Archangel's Enigma (Sep 2015)
Secret Things (Feb 2018)                             
Fairy Balloons (Oct 2016)
Archangel's Heart (Nov 2016)
An Unexpected Guest (Dec 2016)
Elena's School of Horror (Jul 2018)
Archangel's Viper (Sep 2017)
Archangel's Prophecy (Oct 2018)
Archangel's War (Sep 2019)
Archangel's Sun (Nov 2020)
Archangel's Light (Oct 2021)
Archangel's Resurrection (Oct 2022)
Rock Kiss Series: Read in Order
The Rock Kiss series is contemporary romance published by Nalini Singh in 2014. The story follows four high school friends who went on to become superstars. The series contains five books published between 2014 and 2016.
Hard Play Series: Publication Order
Hard Play is another contemporary romance series written by Singh. It is connected but not a part of the Rock Kiss series and has four books published between 2017 and the present.
Royal House of Shadows
Royal House of Shadows features contemporary fiction and paranormal romance, a collection of novels from four different authors. Nalini Singh's book Lord of the Abyss was published in December 2011. It became a finalist in the Rita Award for Paranormal Romance in 2012. Here is the order when reading Lord of the Abyss:
Silhouette Desire: Publication Order
Other Works of Nalini Singh
Anthology and Collection
Some of the works of author Nalini Singh are included in many anthologies and collections. It includes the Psy-Changeling, Guild Hunter, and Rock Kiss series. You may read a selection of these in the following anthologies:
An Enchanted Season (2007; with Maggie Shayne, Erin McCarthy, and Jean Johnson)
The Magical Christmas Cat (2008; with Lora Leigh, Erin McCarthy, and Linda Winstead Jones)
Must Love Hellhounds (2009; with Charlaine Harris, Ilona Andrews and Meljean Brook)
Sleeping with the Sheikh (2009; with Kristi Gold and Brenda Jackson)
Burning Up (2010; with Angela Knight, Virginia Kantra and Meljean Brook)
Paranormal Holiday Anthology Trio (2010; with numerous authors )
Angels of Darkness (2011; with Ilona Andrews, Justine Eyre, and Sharon Shinn)
Guild Hunter Novels 1-4 (2012)
Angel's Flight (2012)
Wild Invitation (2013)
Wide Awake (2014)
Night Shift (2014; with Ilona Andrews, Lisa Shearin, and Milla Vane)
Wild Embrace (2016)
Takeaway
Nalini Singh is one of the most prolific writers of our time, raking in awards and distinctions. As a highly rated New York Times bestseller, fans rave for new releases she drops occasionally. With over two dozen existing novels and interloping stories, finding a spot to start is hard. Hopefully, this reading order list helps you with the chronology and the sequence of Nalini Singh's works of art and fiction.