Enter Our February Giveaway Here

Valentine's Day is just around the corner and if you're anything like me, you probably haven't even started shopping for it yet. Yes, I'm a horrible procrastinator and I fully accept that.
So, what do you get for the Paranormal Romance lover in your life? Choosing the perfect gift can be a bit daunting, so we have created a Paranormal Romance Valentine's Day Gift Guide to help you out. Do you just feel like treating yourself this Valentine's Day? No problem! This gift guide is perfect for any Paranormal Romance lover.
PNR Book Themed Apparel
There are endless options available for book themed apparel. Shirts, hats, scarfs, masks, pants, socks…the list goes on and on. You shouldn't have any trouble find the perfect piece for your Valentine (or yourself).
Check out this Black Dagger Brotherhood shirt by isamilov.
Book Fan Art Prints
With so many artists out there, there is an unlimited supply and variety of fan art available. Find the one(s) that speaks to you and support these amazing creatives that bring to life our beloved characters through art.
Check out this art print poster of Gabriel from The Empire of the Vampire by Salome Totladze.
Book Themed Candles
Reading can be a very relaxing experience. Just you, your book, a warm drink, and let's not forget the scented candle. Book themed scented have become quite a hit lately and they just add something special to your reading time.
Check out this Twilight inspired scented candle from In the Wick of Time.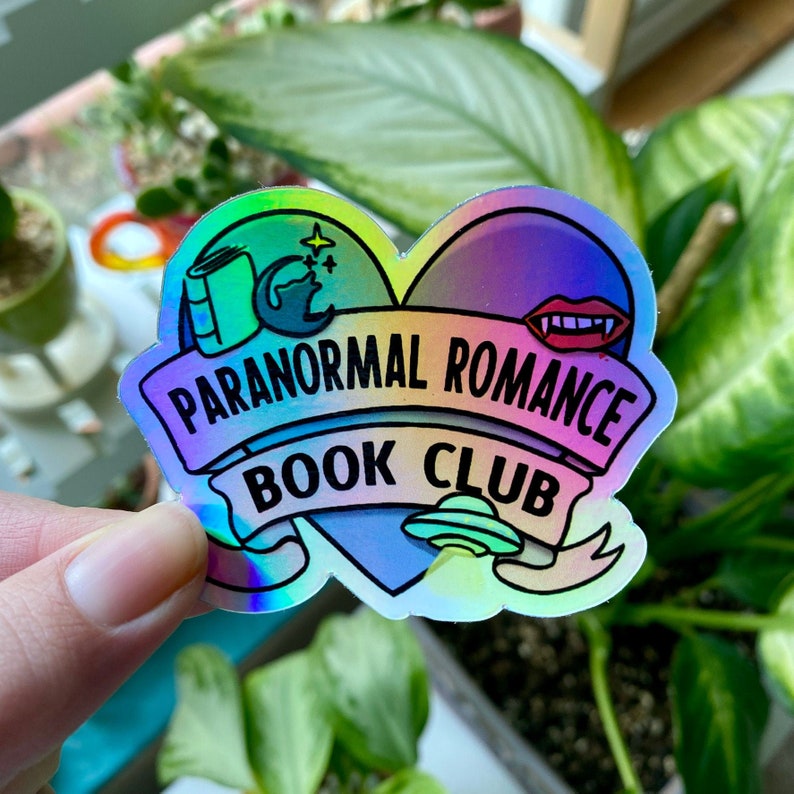 Fun Paranormal Romance Swag
From bookmarks to coffee mugs or from pins to coasters. There are many different options available when it comes to book themed swag.
Check out this amazing holographic Paranormal Romance Book Club sticker from StoryTimeSleeve.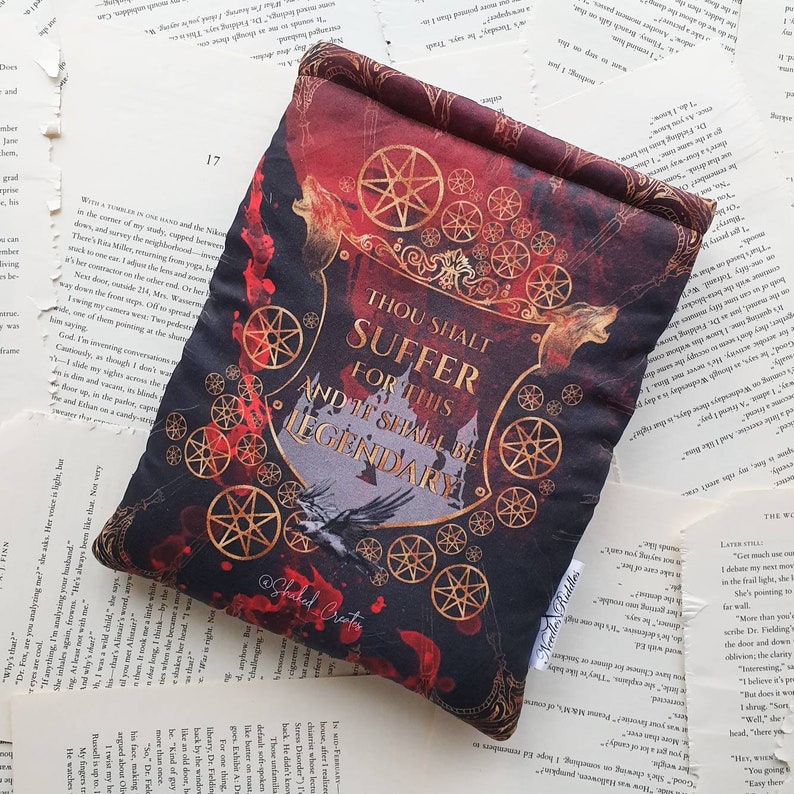 Book Sleeve
Do you or your Valentine prefer to carry around physical editions of your books? Then a book sleeve may be just the gift you're looking for! Book sleeves help to keep your book safe and protect while you travel. There are many different designs and some creators even make ones that are water resistant.
Check out this Empire of the Vampire inspired book sleeve by NeedlesRiddles.
Whether you are shopping for yourself or someone else this Valentine's Day, we hope you enjoyed our Paranormal Romance Valentine's Day Gift Guide. And don't forget to enter our February giveaway for your chance to win an Ember Temperature Control Mug gift card and an I Love Vampire Novels coffee mug.