Are you a fan of The Vampire Diaries Klaus Mikaelson? You're not the only one! Klaus Mikealson (played by Joseph Morgan) is the most popular villain on the hit tv show The Vampire Diaries. Furthermore, so many fans fell in love with him that the character was given his own spin-off series, The Originals, where he thus played everyone's favorite bad boy anti-hero.
However, while The Vampire Diaries and The Originals have been over for some time now, fans still can't get enough of Klaus – and neither can we! As a results, we've scoured the internet and found 18 shockingly fun facts about The Vampire Diaries Klaus Mikaelson (and sexy actor, Joseph Morgan). Enjoy!
The Vampire Diaries Klaus Mikaelson: Facts About The Character
1. Klaus Wasn't Supposed To Be A Hybrid!
In the books, Klaus was a pure-blooded vampire. In the tv show, he was a werewolf who later turned into a werewolf/vampire hybrid due to a spell created by the character's mother that was meant to protect Klaus from his abusive father. Therefore, Klaus became everyone's favorite hybrid!
2. Klaus Created The Salvatores
The bloodline that eventually led to Damon and Stefan Salvatore becoming vampires all started with Klaus Mikaelson. As a result, we can't help but love him more.
3. Klaus Was Supposed To Die In 'The Vampire Diaries'
Klaus was originally supposed to die at the end of The Vampire Diaries Season 3, but he lived to see another day thanks to Bonnie Bennett's magic. Furthermore, creator Julie Plec revealed her original plan was for Klaus to stay dead, but that Joseph Morgan was "just that good." As a result, not only did the character continue to live, but he was given his own spin-off series!
4. Klaus And Marcel Were Friends Before The Show!
Joseph Morgan (Klaus) and Charles Michael Davies (Marcel) were friends before they were cast in The Originals. In addition, it is said that the two used to play poker together.
5. Klaus Was Almost Played By Joshua Jackson!
In addition to all that, Joseph Morgan apparently had some famous competition. Originally, the Dawson's Creek star, Joshua Jackson, was considered for the role of Klaus. Fortunately, Joseph Morgan's audition blew everyone away and he was cast instead. We can't imagine our beloved Klaus being played by anyone else!
6. Joseph Is Known For His 'Vampire Face'
Joseph Morgan became known for the signature "vampire face" he served as the villainous Klaus. As a result, just about every morning news reporter has ask him to do his impression of Klaus at every interview he gave.
7. Klaus Is Based On Real Life Killers.
Similarly, when asked about his inspiration for Klaus, Joseph Morgan explained that he pulled from other famous serial killers. For example, Hannibal Lecter, Lestat from Interview With a Vampire, and finally, a sociopath played by Robert Knepper in Prison Break.
The Vampire Diaries Klaus Mikaelson: Facts About The Actor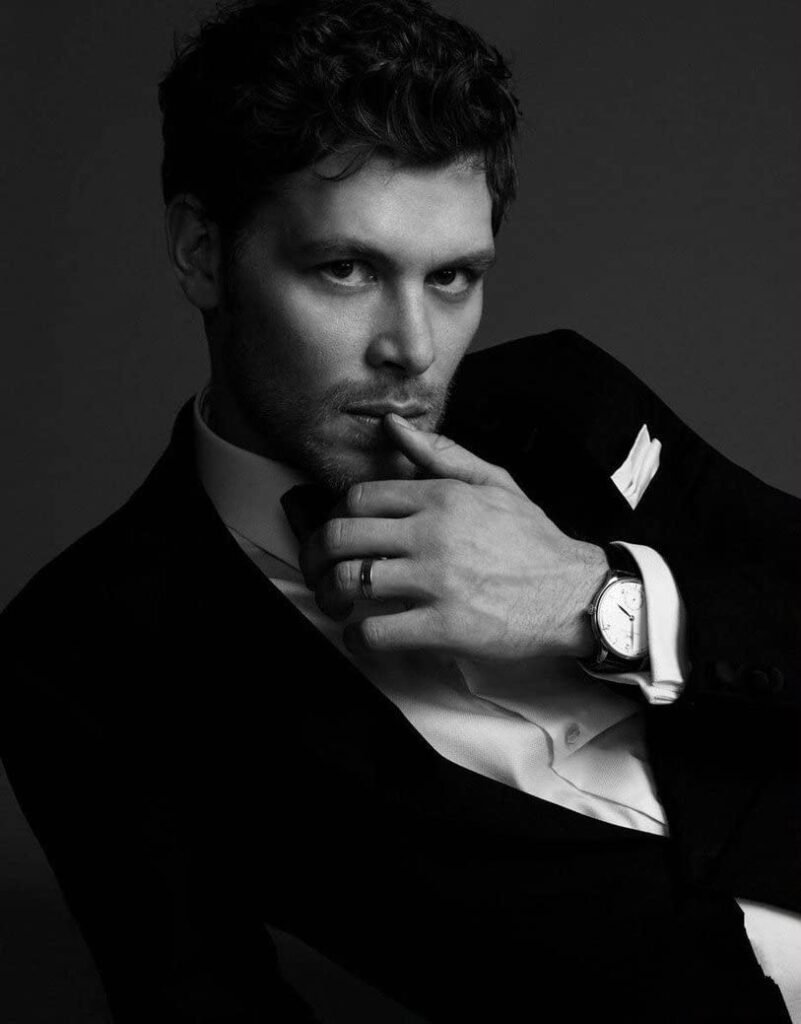 8. His Accent Is Real
Joseph Morgan was born in London but grew up in Wales, therefore making that sexy British accent of his 100% authentic.
9. He Auditioned For Harry Potter!
His first acting audition was for the character Tom Riddle in Harry Potter and the Chamber of Secrets. Unfortunately, he didn't get the part.
10. He Found Love on 'The Vampire Diaries'
Joseph met his wife, Persia White, on the set of The Vampire Diaries! As a result, they were married July 2014 after dating since 2011. Furthermore, the couple adopted a dog named Kingston.
11. He's Co-Starred Alongside Henry Cavill
Joseph Morgan also played Lysander in the 2011 film Immortals, alongside Henry Cavill.
12. He's One Of The Sexiest Men Alive
BuddyTV ranked Joseph Morgan #84 on its list of "TV's Sexiest Men of 2011". However, we think he deserves a much higher ranking!
13. He Supports Women
Joseph Morgan is a supporter of the charity, Positive Women, and routinely asks fans to donate to the cause on his birthday.
14. He Has A Famous Best Friend
Joseph's best friend of almost 20 years is fellow actor Matt Ryan, who plays comic book character John Constantine in NBC's Constantine. Ryan was the best man at Joseph and Persia's wedding in 2014, and the two co-starred as estranged brothers in the film 500 Miles North.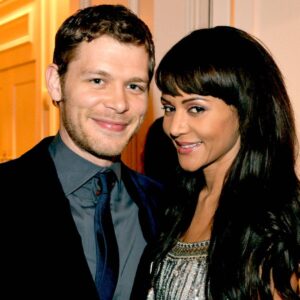 15. He's A Director
Joseph is also a film director and has appeared in a number of tv shows and films such as the Brave New World, Ben Hur, and The Immortals.
16. He Changed His Name
Joseph's last name isn't actually Morgan. His real last name is Joseph Martin, though we're not sure why he changed it.
17. He's A Book Nerd!
Joseph has said his favorite app is Audible because he loves books on tape. We love him even more for it!
18. He Always Wanted To Play A Vampire!
Joseph Morgan said during an interview that The Vampire Diaries is actually a childhood dream come true. He loved vampires as a kid and told his agent he was interested in any sort of supernatural role he could get an audition for.
The Vampire Diaries, The Originals, and Legacies are available to watch on Netflix.
Did any of these facts about The Vampire Diaries Klaus Mikaelson surprise you? Let us know in the comments!
If you liked this post, be sure to check out The Legacies Cast: 18 Shocking Secrets!