Humanity is obsessed with seeking immortality because the fear of death is deeply ingrained in our psyche. Death represents the ultimate unknown, the end of consciousness, and the loss of all that we hold dear. Our desire for eternal life is driven by a longing for certainty, control, and the hope that we can continue to experience the joys of life indefinitely. This obsession manifests in various forms, from the pursuit of religious or spiritual beliefs that promise an afterlife, to the scientific quest to extend our lifespans through technological advancements. Ultimately, the pursuit of immortality is a reflection of our deep-seated desire to transcend the limits of mortality and achieve a sense of permanence and meaning in our existence. The chase for immortality has been explored in a wide variety of genres from science fiction to fantasy romance. Let's explore fourteen novels that feature this quest.
The city of New York comes to life in the form of five human avatars. As they battle to save the city from an otherworldly threat, one of the avatars becomes obsessed with the idea of achieving immortality by becoming one with the city itself.
In this historical fantasy novel, the protagonist, Keita Mori, is a Japanese watchmaker who has achieved a form of immortality by binding himself to a clockwork automaton. As he grapples with the implications of his immortality, he becomes embroiled in a mystery involving time travel and alternate dimensions.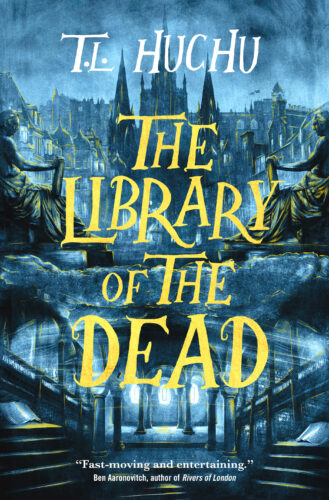 A young girl named Ropa works as a ghostalker in Edinburgh, Scotland, helping the dead pass on to the afterlife. When she discovers a plot to achieve immortality by trapping souls in a mystical library, she must race against time to stop the villains before they succeed.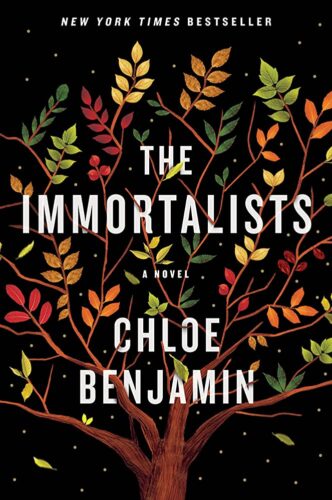 In The Immortalists, four siblings visit a psychic who tells them the date of their deaths. The novel explores how this knowledge shapes each of their lives, particularly as they try to chase immortality through various means.
In this science fiction novel, Harry August is born with the ability to remember all of his past lives. As he lives his many lives, he becomes obsessed with finding a way to achieve true immortality.
In The Alchemist, a young shepherd named Santiago sets out on a journey to fulfill his destiny. Along the way, he meets an alchemist who teaches him about the pursuit of immortality and the importance of following one's dreams.
In this post-apocalyptic novel, people start losing their shadows and their memories, gaining magical abilities in the process. As people start losing their memories, they become obsessed with recording their lives in order to achieve a form of immortality.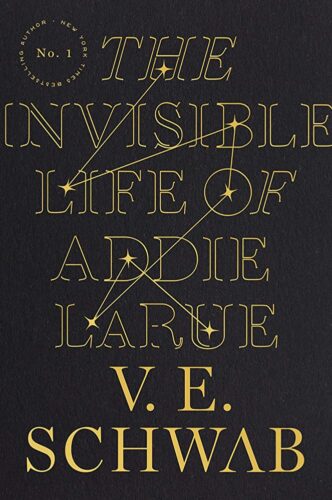 As a young woman, Addie LaRue makes a deal with a god to avoid being forced into a marriage she doesn't want and achieves her freedom via immortality. However, the catch is that she will never be able to be remembered by anyone she meets. The novel explores themes of loneliness, legacy, and the cost of immortality.
This paranormal romance novel follows a witch named Diana Bishop as she discovers a mysterious manuscript that puts her in the crosshairs of supernatural beings who want to harness the power of the manuscript for their own purposes. Along the way, she falls in love with a vampire named Matthew Clairmont, who is struggling with his own desire for immortality.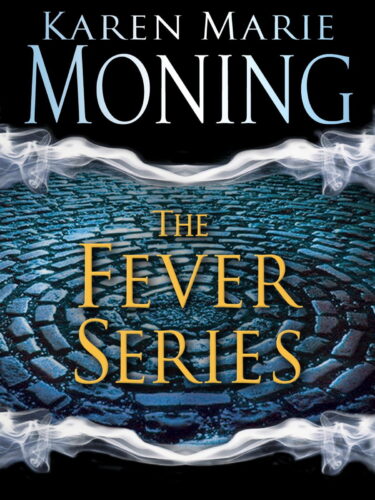 A young woman named MacKayla Lane travels to Ireland to investigate the murder of her sister, and she discovers a world of supernatural beings she never knew existed. Along the way, she falls in love with a mysterious man named Jericho Barrons, who may hold the key to immortality.
In this dark fantasy romance series, a young woman named Jaenelle Angelline discovers that she is the reincarnation of a powerful witch who has been prophesied to bring about the end of an oppressive matriarchy ruled by dark powers. As she navigates the complex politics of the magical world, she falls in love with a demon prince named Daemon, who is grappling with his own immortality.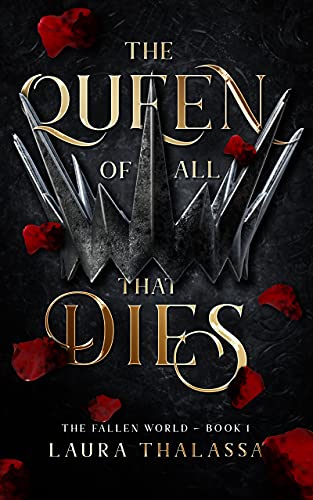 The world has been devastated by a war between humans and their genetically engineered creations in this dystopian fantasy romance novel. A young woman named Serenity is the only one who can stop the war, but she must navigate treacherous political alliances and the attention of a powerful man named Montes, who is obsessed with achieving immortality.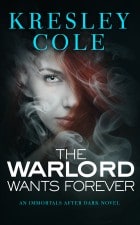 In this paranormal romance series, a group of immortal beings known as the Lore are locked in a centuries-long battle for power and control. As they navigate treacherous political alliances and personal vendettas, they also grapple with whether immortality is a blessing or a curse. Each book in the series features a different romance between two Lore beings, such as a vampire and a valkyrie, or a demon and a sorceress.
This urban fantasy romance series follows a group of immortal beings known as the Dark Hunters battling against demons and other supernatural threats. Along the way, they also confront their own desires for love and immortality. Each book in the series features a different romance between a Dark Hunter and their human or supernatural love interest, with themes of sacrifice, redemption, and the cost of eternal life.
In conclusion, whether as a means of achieving power, avoiding death, or simply experiencing life to the fullest, the desire for immortality has captured the imaginations of writers and readers alike. Through these stories, we can explore the complex emotions and moral dilemmas that arise from the pursuit of eternal life and ponder the ultimate question of what it truly means to be alive.
Don't forget to join us for our discussion of Ramses the Damned: The Reign of Osiris by Anne and Christopher Rice as they explore the same themes of immortality, love, and death. Catch our live show on Facebook on May 27th at 1pm CDT.
Learn more about our ILVN Book Club here!