7 Hottest Paranormal Romance Books By Nalini Singh
In Nalini Singh's novels humans, vampires, and angels all exist together, which brings its own brand of danger and romance. Here are our top 7 books by Nalini Singh that will wishing you lived in her world.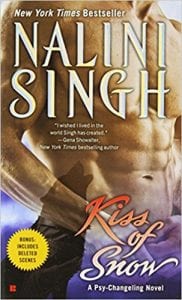 #7
Kiss Of Snow is intoxicating and oh so perfect.
Hawke is strong, muscular, and lethal. He deserves five stars just for himself! There is no denying that Hawke and Sierra were meant to be.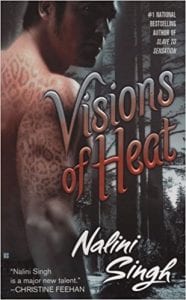 #6
You will fall in love with this book over and over again! The more you read, the more you fall into the books magical world. Faith can see into the future, Vaughn can shift into a jaguar, together they are unstoppable.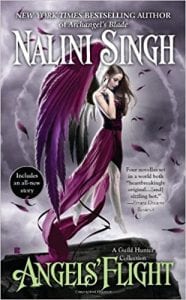 #5
Angel's Flight is a book of short stories about love, action, and undeniable passion. With many romances and many stories who could resist this tantalizing group of short stories?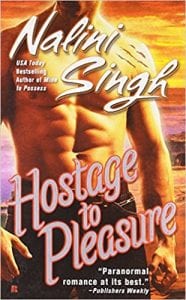 #4
Ashaya has only one thing on her mind: saving and protecting her son. Dorian never expected to fall for a Psy like Ashaya but the passion in him growing for her is unstoppable.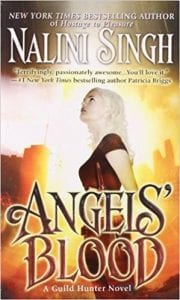 #3
An Archangel with enough sex appeal to go around and a stubborn vampire hunter become partners to find the archangel who has gone rogue. The sexual tension between the two is unbearable, but will they act upon it?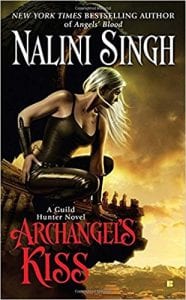 #2
When Elena awakes from her coma she finds that she is an angel and archangel Raphael decides he wants to keep her all to himself. But Elena has never been good at taking orders and he has to wait for her to come to him.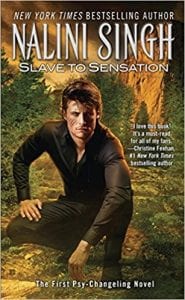 #1
Per-fec-tion!
The chemistry between Sascha and Lucas breathtaking. *swoon* These two will sacrifice everything for the sensation of each other.
Love What You're Reading? Join Over 35,827 Subscribers Already Getting Their Paranormal Romance Novels Free!