Broadcast 6/30/2014
FEATURED READ
The Forest Bull by Terry Maggert $0.99
Three lovers. Two immortals. One mystery. When Ring Hardigan isn't making sandwiches for, and with, his two partners, Waleska and Risa (they're cool like that), he's got a busy schedule doing the dirty work of sending immortals to the ever after. Wally and Risa provide linguistics, logistics, and finding the right place for him and his knife. A reclusive Baron from the timelost forests of Europe asks for their help—find a stolen collection of jewelry, and find the thief—his daughter Elizabeth, an immortal of purest evil who wants nothing less than control of Hell itself. With the help of a 2400 year old succubus hooker named Delphine, they might just live long enough to discover what is evil, who is human, and exactly who wants to reign in hell.   Click the following links to see more:
FREE READ OF THE DAY
New York, Allie's War: Early Years by J C Andrijeski
The world is dying. Everyone feels it, and yet, no one knows.
They said that when the end was near, a Bridge would come, and lead them out of the darkness of that dying world.
Allie's life was relatively normal…
Until Revik showed up.
And told her she was that Bridge.
NEW YORK: ALLIE'S WAR EARLY YEARS
"I never liked New York all that much…"
Allie calls it her New York jinx. Already on this trip, obnoxious band groupies hang all over her boyfriend, a stalker leaves her cryptic and creepy notes, and she nearly gets arrested watching a Seer get tasered by cops who act like not-cops. One of them, a tall, black-haired guy with strangely colorless eyes, keeps showing up everywhere Allie goes.
But when a religious cult targets Allie for an end of the world ritual, her visit goes from annoying to quite probably fatal.
A prequel novel in the Allie's War series, an alternate history romance featuring a gritty, unique and modern day Earth with star-crossed telekinetic lovers, Allie Taylor and Dehgoies Revik.
Praise for Rook: Allie's War Episodes 1-4
"Be forewarned, once you get started, you will be hooked on the series!" ~ Alchemy of Scrawl
"[S]uch strong chemistry between Allie and her guide, Revik, that it takes your breath away." ~ Literary R&R
"[F]illed with more backstabbing betrayal, twist and turns than I even thought possible…" ~ I (Heart) Reading
Summary of Allie's War Series
An urban fantasy new adult romance set in a unique, gritty version of Earth populated by a second race of psychic beings called Seers, the Allie's War series centers on the relationship of a strong female protagonist, Allie Taylor, and her antihero guide, Dehgoies Revik.
The series takes place in a modern version of our world just prior to the apocalypse and a dystopian future, and spans centuries along with the lives of its main characters, the Seers, and the wars they fight with themselves and their human allies and enemies, (appropriate for ages 17 and up – steamy sex scenes in parts!).
More Praise
"Why this book isn't sitting on a NY Times bestseller list, I have no idea…" ~ SM Johnson, author of the DeVante Vampire series
"By the end of this first book in the series, I think I was as exhausted as the hero/heroine from being so emotionally invested…" ~ A.B. Shepherd, Book Blogger & Reviewer
"[A]n action packed thrill ride…" ~ Thomas K. Carpenter, author of The Digital Sea
Books in the Allie's War Series ~
**Rook: Allie's War Episodes 1-4
**Shield: Allie's War Episodes 5-8
**Sword: Allie's War Episodes 9-12
**Shadow: Allie's War Episodes 13-17
**Knight: Allie's War Episodes 18-23
**War: Allie's War Episodes 24-27
**Bridge: Allie's War Episodes 28-31
See also, the Prequel Novels ~
**New York: Allie's War Early Years
**Revik: Allie's War Early Years
**Terian: Allie's War Early Years
**Birth: Allie's War Early Years
Click the following links to download:
FREE DAILY DOWNLOAD
An Alpha's Kiss by Evelyn Glass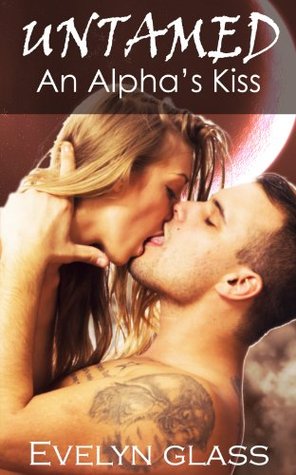 Charmaine Vella is about to discover that the old legends about fated Mates weren't just stories…
When Charmaine Vella rescues her friend Scottie from bullies of the Kreuger pack at a party hosted by the rival pack, she had expected nothing else to come of it. She certainly didn't expect Parker, the son of the Kreuger Alpha to come looking for her. She certainly didn't expect him to be handsome. And she most certainly didn't expect her own desire to burn so fiercely when Parker came closer. 

But there was a problem: the Vella and Kreuger packs hate each other and have hated each other for centuries. 

An unexpected kiss will propel Charmaine and Parker down a grim-fated path. Can they keep their love a secret from their respective families and can they bear the consequences if it's discovered? Click the following links to see more:
**Book prices change on a daily basis.  Please ensure that the book is the listed price before you download**