FREE Book of the Day 2/16/21013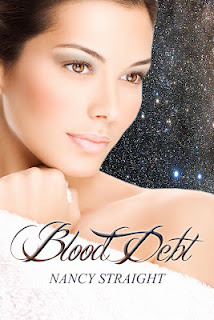 Here is today's FREE book of the day for you
Blood Debt by Nancy Straight
Her whole life, it had just been the two of them. Before her mother's last breath, she gave Camille the information she had craved her entire life: the identity of her father. Daring to contact him, Camille was welcomed by an entire family she never knew existed. But nothing comes without a price, as she discovers when her family claims a legendary heritage tracing back to a Centaur touched by Zeus.
As she learns the secrets of her Centaur bloodline, she is drawn into a forbidden love with Drake. Her family acknowledges her life may be the blood debt required to pay for her mother's transgressions. The same person who once held her mother captive, and forced her into decades of hiding, now controls Camille. Her only chance is to seek a piece of her mother's past that will win her freedom and the life she desperately desires.
Click here to get Blood Debt on Amazon.com >>
Click here to get Blood Debt on Amazon.co.uk >>
Click here to get Blood Debt on B&N (also FREE) >>
* Please check price before you download to ensure it is still on FREE offer *
No Kindle?  No problem!  You can download the Kindle App for tablets, smart phones and computers by clicking here >>
Tell us what you think! Give us some feedback and let us know if you enjoyed this book!
[hcshort id="6″]