Your Friday Reading List – 12/28/18
The Vampire's Mark 1: Dark Reign
​​​​​​​ (YA Reverse Harem Romance)
Rachel Jonas
$3.99
Four blood-sucking princes. A beautiful anarchist. One dangerous mistake.
To the vampires who dominate each quadrant of the Lydian Dynasty, I'm only known as "Blackbird"—a masked vigilante who, at nineteen, is already public enemy number one.
To what's left of humanity, I've been called a superhero, a title I neither welcome nor deserve. My only objective is to offer the enslaved what was stolen from us …
Freedom.
However, a failed plan lands me in the last place I imagined, at the mercy of all four Dynasty princes—Julian, Levi, Roman, and Silas. They're monsters, each with a heart rumored to be as cold as his icy skin. And what's worse, thanks to the slip-up, my fate is suddenly theirs to decide.
It's up to them whether I'll swing from the gallows, and I've given them every reason to sentence me to such a fate. Yet, I felt something unexplainable when our paths first crossed.
Something that gives me hope.
We should be one another's worst nightmare. Only, I'm beginning to wonder if, somehow … these four princes might be my saving grace.

Crimson Bite
Danielle Rose
$0.99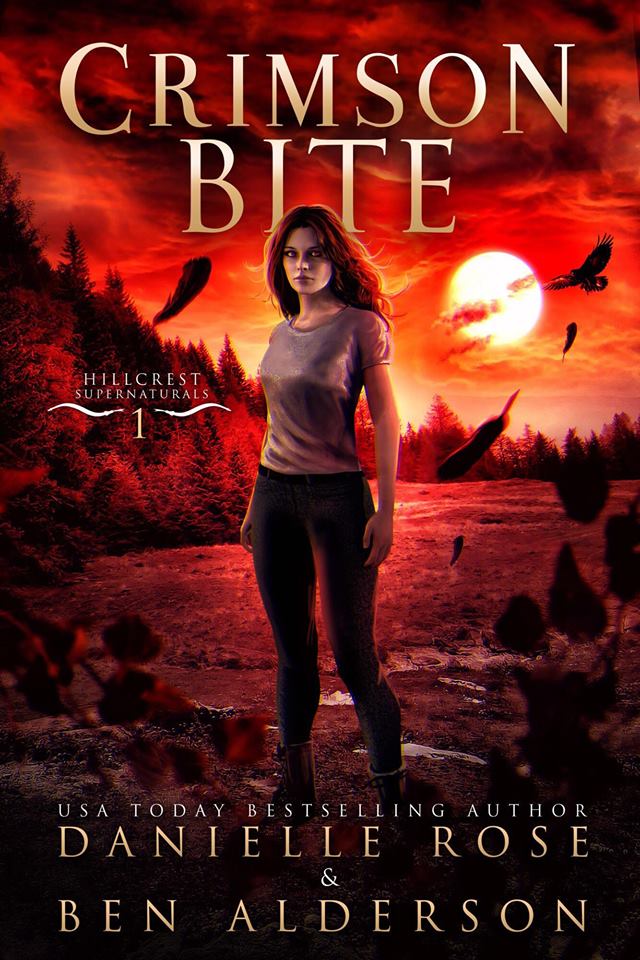 In the sleepy town of Hillcrest, supernaturals need not hide in the shadows…
Savannah Danvers is concerned with one thing: keeping her life as a blood-sucking, human-killing vampire a secret. But as the memories of her latest kill cloud her mind, she finds herself on werewolf land during a full moon. After she stumbles upon a bloodbath, Savi must decide if she's willing to risk her life to defend the treaty enacted centuries ago by the town's Elders.
George Alcott's insidious past has remained buried for far too long, but when tragedy strikes, he must tap into his birthright. As his dark magic consumes him, he risks everything to save a lost soul. Now, haunted by demons he thought no longer existed, George must enlist help from an unruly ally and former love.
With the town's Elders close to discovering their monstrous secrets, Savi and George must cover up their crimes before they too are burned at the stake.

Blood Avenged (Sons of Navarus #1)
Gabrielle Bisset
FREE
I am everything you desire. I am vampire.
Powerful and manipulative, Vasilije does as he pleases. A vampire beholden to no one, he takes what he desires, drinking deeply the pleasures this life has to offer.
When one of his own is staked, Vasilije must travel to New Orleans to exact his revenge. There he meets Sasa, a beautiful woman who arouses him like no other has for centuries. Vasilije's need for vengeance is equaled only by his passion for her, but what he finds in his revenge is just the beginning…