New Release – Frost Burned by Patricia Briggs
Frost Burned is the 7th book in the Mercy Thompson Series:
Mercy Thompson returns in the seventh novel in the #1 New York Times bestselling series.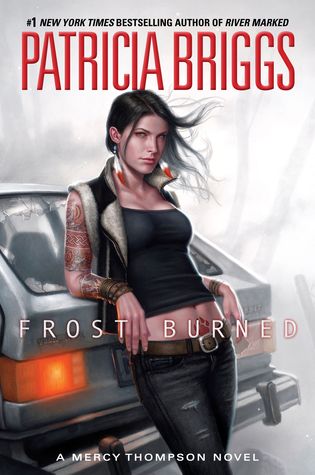 Mercy Thompson's life has undergone a seismic change. Becoming the mate of Adam Hauptman—the charismatic Alpha of the local werewolf pack—has made her a stepmother to his daughter Jesse, a relationship that brings moments of blissful normalcy to Mercy's life. But on the edges of humanity, what passes for a minor mishap on an ordinary day can turn into so much more…
After an accident in bumper-to-bumper traffic, Mercy and Jesse can't reach Adam—or anyone else in the pack for that matter. They've all been abducted.
Through their mating bond, all Mercy knows is that Adam is angry and in pain. With the werewolves fighting a political battle to gain acceptance from the public, Mercy fears Adam's disappearance may be related—and that he and the pack are in serious danger. Outclassed and on her own, Mercy may be forced to seek assistance from any ally she can get, no matter how unlikely.
Click here to view on Amazon >>
About the Mercy Thompson Series:
The Mercedes Thompson Series is a series of urban fantasy novels written by Patricia Briggs that follow the adventures of Mercedes (Mercy) Thompson, a Native American shapeshifter who was raised by Werewolves. The series is set in the Tri-Cities area of Washington state in an alternate world in which Werewolves and certain types of the fae have been forced to reveal themselves to the public. The series follows Mercy, a VW mechanic by trade, as she learns her true nature and is caught up in the affairs of the local werewolf pack, led by Adam, the Alpha who lives next door, and the local vampire seethe, a member of which she has befriended.
Books in the Mercy Thompson series:
Moon Called
Blood Bound
Iron Kissed
Bone Crossed
Silver Borne
River Marked
Frost Burned
To see more details about the first six books in the series, check out our previous post about the series click here >>
What do you think of this series?  Leave a comment and let us know!
[hcshort id="6″]