Review: Vampire Academy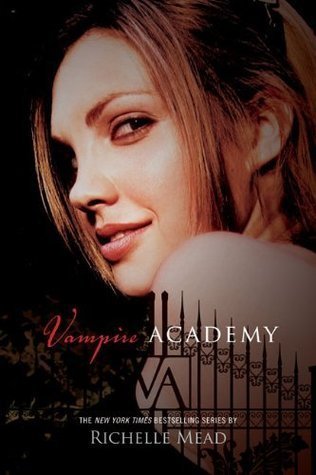 Vampire Academy by Richelle Mead
St. Vladimir's Academy isn't just any boarding school—it's a hidden place where vampires are educated in the ways of magic and half-human teens train to protect them. Rose Hathaway is a Dhampir, a bodyguard for her best friend Lissa, a Moroi Vampire Princess. They've been on the run, but now they're being dragged back to St. Vladimir's—the very place where they're most in danger…
Rose and Lissa become enmeshed in forbidden romance, the Academy's ruthless social scene, and unspeakable nighttime rituals. But they must be careful lest the Strigoi—the world's fiercest and most dangerous vampires—make Lissa one of them forever.
Click here to view on Amazon >>
Our review:
When I was first given Richelle Mead's Vampire Academy I clearly remember looking at the gift giver and asking if my taste in reading material was that predictable. Vampire novels are the pretty much the backbone of my personal library. I will admit that I was initially hesitant about starting this series – I mean honestly, I looked at it and thought 'a vampire high school … really?' I am so glad I took the chance and started reading.
From page one, Mead takes you right into the heart of the action. Rose (a half-vampire, half-human Dhampir) and Lissa (a Moroi princess) are on the run to protect Lissa from the most dangerous vampires out there – the Strigoi. They are also teenagers. The two are the best of friends with a bond closer than even that of sisters.
After having been on their own for a few years, the two are found and returned to the elite St. Vladimir's Academy (the titular Vampire Academy). It is once they are firmly ensconced behind the protective walls of the academy that the reader is able to truly see and understand this world. One of the guardians (an adult Dhampir – Dmitri) that are sent to retrieve the runaway girls quickly realizes that the bond between the two is a unique one that will allow Rose to be a better guardian for Lissa once they graduate. Dmitri begins training Rose on his own to help her become the best guardian she can be.
Dmitri and Rose quickly develop feelings for each other but know that they can't act on anything as long as she is a student and he an instructor. Their relationship is one of my favorite in this genre because it addresses so many issues that other authors tend to gloss over. Their will they/won't they dynamic is just one of the reasons I couldn't stop reading.
Each Moroi possesses the ability to manipulate an element: water, air, earth, fire; but it is soon discovered that there is a fifth element that is so rare even the teachers at the academy don't know about it. It is this discovery that sets the girls on a collision course with their instructors and families that continues throughout the series – well, that and the whole forbidden love of Rose and Dmitri.
Within just pages, Mead makes you feel as though you know each and every character. I wanted to crawl into the story to be a part of it as the world in and around St. Vladimir's was so artfully created. It's amazing how well she is able to interweave the traditional issues of growing up and being a teenager with the paranormal problems of unique bonds, and Moroi and Strigoi confrontations.
Trust me when I say that this book, heck this series deserves every single one of these 4 fangs up. 🙂
Review by Megan for ILVN
Bite Rating
[hcshort id="6″]