Your Wednesday Reading List – 12/19/18
Just One Bite (Dancing With Werewolves, Book 1)
Nora Snowdon
$0.99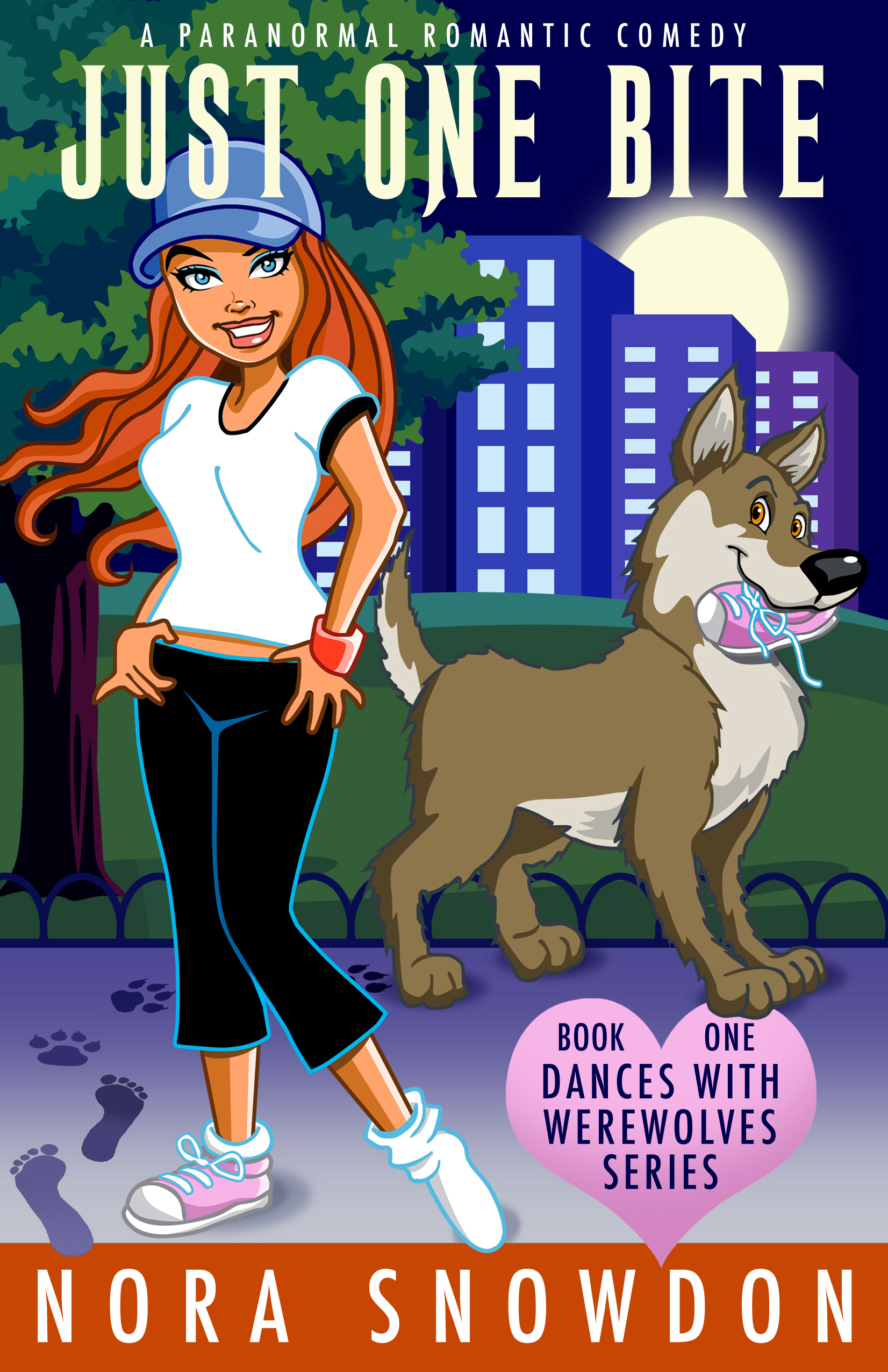 This playful take on modern werewolves is perfect for fans of Dakota Cassidy's Wolf Mates series. Sexy, hilarious, and emotionally satisfying, Just One Bite is a cute novella you can really sink your teeth into.
Rosie has an amazing one-night-stand with the most perfect man. Ever. He's gorgeous, funny and really seems to like her. Then she overhears that his ex-girlfriend is pregnant and he's being forced into a shotgun wedding. Hell, the only good thing that came out of that night she met Lucas, was the mangy dog who now jogs with her. He may be an odd looking mutt, but at least he's a good listener.
Lucas adores Rosie but she hates him because she thinks he's a lying sleaze who cheated on his fiancée. Nothing could be further from the truth. Not to mention, Rosie would freak out if she found out he's a werewolf.
The other problem is, she only likes her jogging partner the wolf, and not the man. But damn, how do you woo a woman if all you can do is bark?

Fire Warrior: (Dark Warrior Alliance Book 14)
Brenda Trim  & Tami Julka
FREE
Breslin Tarakesh isn't your typical Vampire Princess. She loves designer clothes and bling, but is at home in her fighting leathers with her sais in hand. Court politics are not her thing and she eschews everything to do with the simpering suck-ups that want to use her family to gain favor. She's meant for more than elaborate crowns and parties. She wasn't given the power to wield fire simply to light candles. She prefers frying demons instead. As the only female Dark Warrior in the Seattle compound, she is accustomed to dealing with males and their quirks. If only centuries of living with flirtatious males prepared her for meeting her Fated Mate. She has never dreamed of being wooed with hearts and flowers, but she imagined her mate would be loyal and true. Enter her sexy fire demon and her survival hangs by a singed thread.
Rhett Kaufman loves the company of females as much as he loves to go on his walkabouts. Staying in one place and with one female smothers the fire in his veins. And, for a fire demon there is no worse fate than losing their life force. So when he discovers he's Breslin's Fated Mate, he packs his bags and leaves. He isn't mate material and she is better off finding another. Unfortunately for Rhett, Breslin haunts him every waking minute. Will he be able to stay away from the one female that ignites an inferno in his system?

Bunny And The Bear
Eve Langlais
FREE
Warning: A sense of humor is required for this tongue in cheek, paranormal romance. It contains coarse language and explicit sexual situation meant for open minded adults. Please note, that while no bunnies were permanently harmed in the making of this story, the prognosis isn't so good for the pie.
What's a poor bear to do when all he wants is some sweet, bunny pie?
Bears and bunnies aren't supposed to mix, or that's what Chase keeps telling himself when his bouncy new neighbor won't stay out of his business–and his mind. However, the more he gets to know his overly perky neighbor, the more he craves her, a desire worse than his addiction to honey and pie.
Miranda's on a mission for the Furry United Coalition, and it involves secretly guarding one grumpy ol' bear. Staying focused on the job isn't easy when all she can think about is turning his frown upside down, a task made harder when she gets a glimpse of his passion. When she hears about his theory on woodland creatures and predators not mixing, she thinks all is lost, but she didn't count on a bear's curious nature–and possessive need.
When an evil force abducts Chase, Miranda unleashes her bunny in order to save him, but the revelation of her shifter side puts her in danger. Is one ornery bear enough to save her from a mad scientist? And if he does, can a bear forget her woodland creature status long enough to love her and make her his mate?